Fits the Synta EQ6 and Orion Atlas EQ mounts--and probably some of the other mounts made by Synta--email before you place an order, so that we can make sure that this is the right unit for your mount.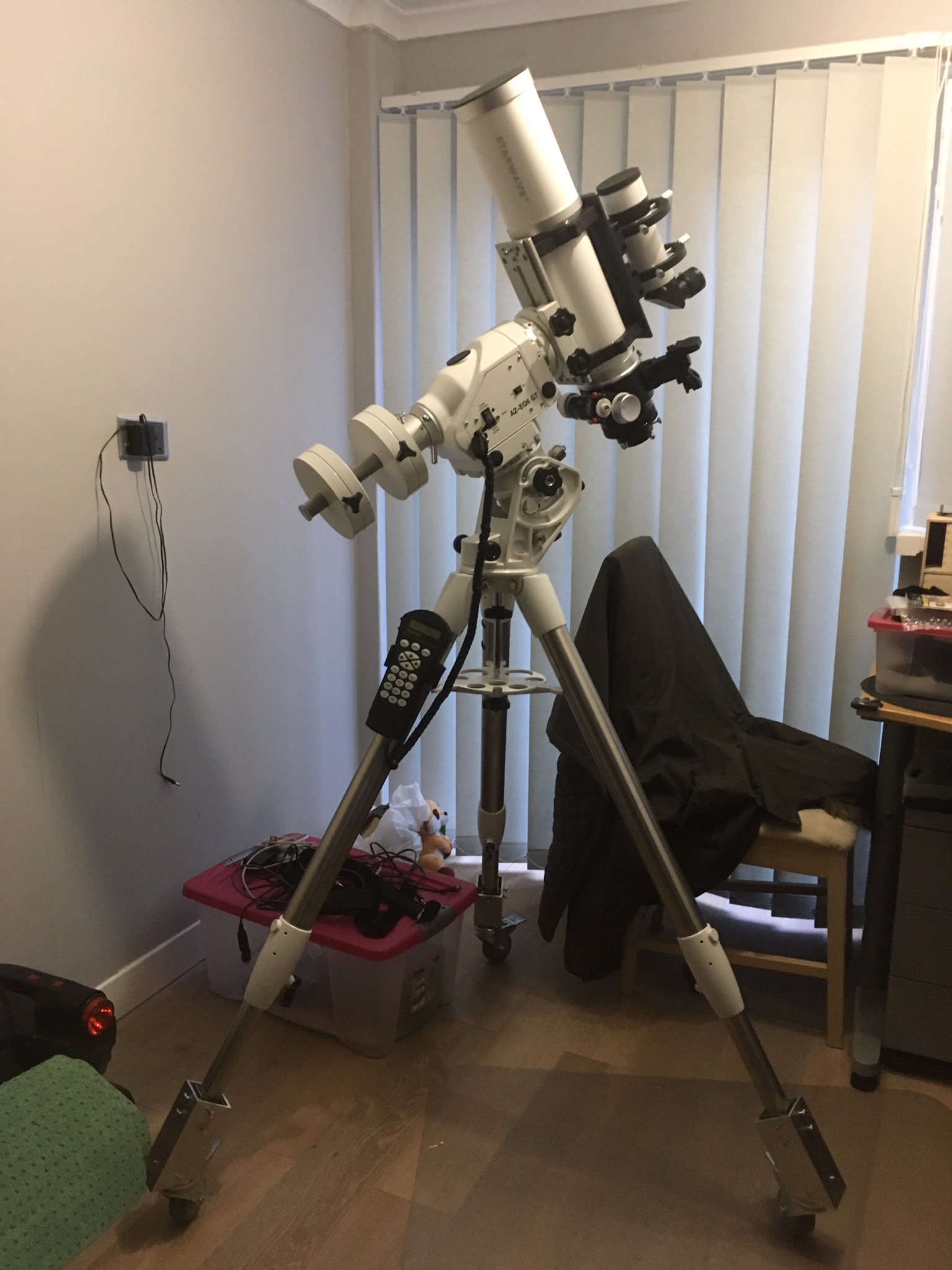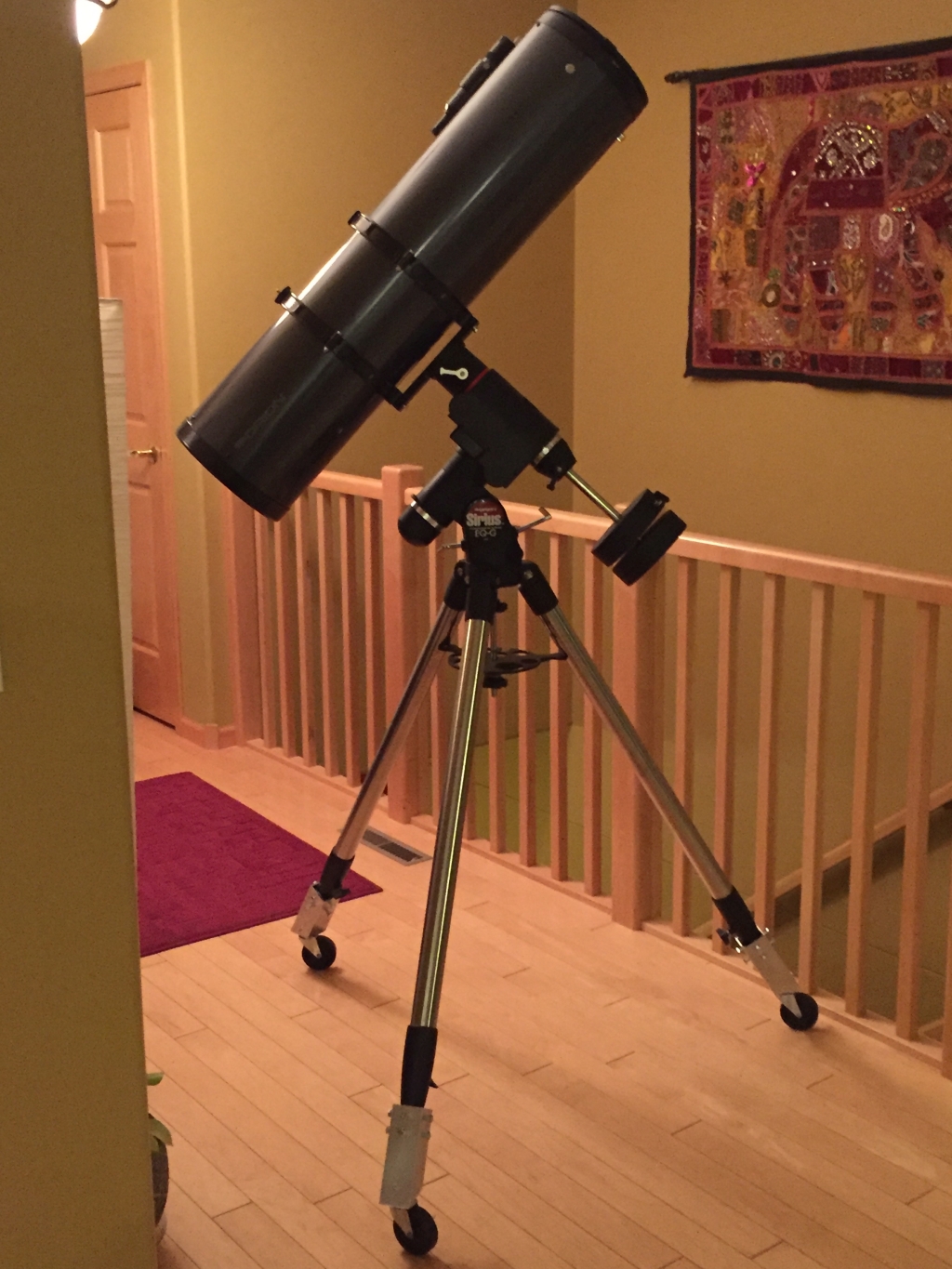 Sirius EQ-G
There are at least three different versions of the EQ6 tripod leg/foot assembly. This is one version. The bottom of the leg assembly is a little under 1.715" outside diameter, so this is a 1.715" diameter bore. This picture shows the dimensions: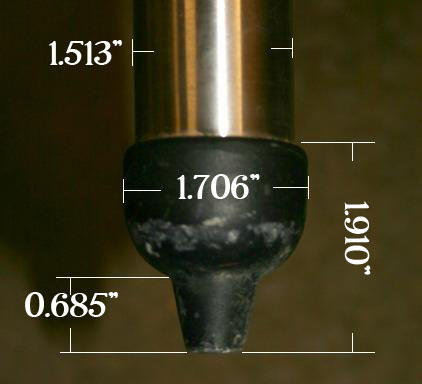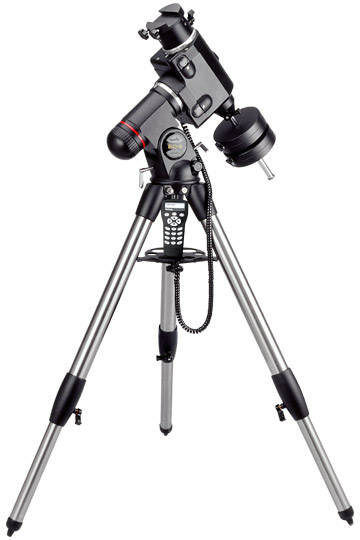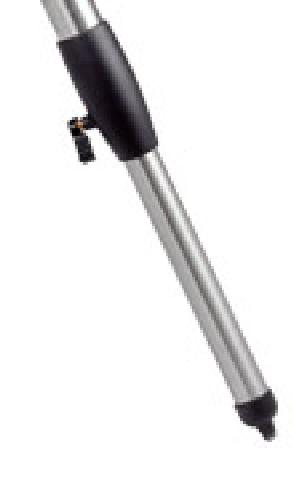 If it looks more like this, go ahead and order, but in the notes for PayPal, add "nipple foot."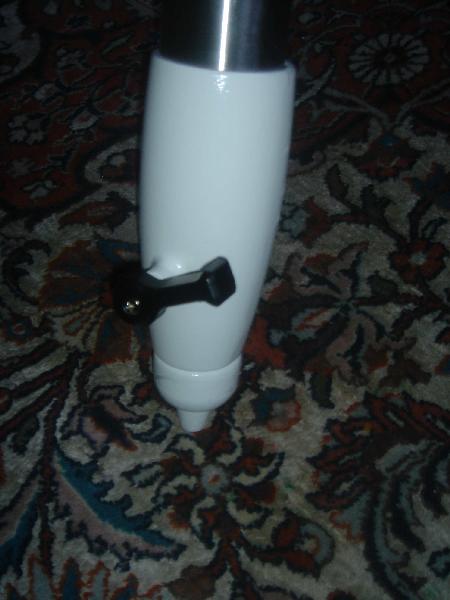 And the dimensions are: