Fits the Celestron CG-4 mount and Orion EQ-2 mount--and probably some of the clones--email before you place an order, so that we can make sure that this is the right unit for your mount. These are different from the other ScopeRoller assemblies, in that they replace the spike at the bottom of your legs, and the bolt that holds the spike in place goes through the leg, and through the insert.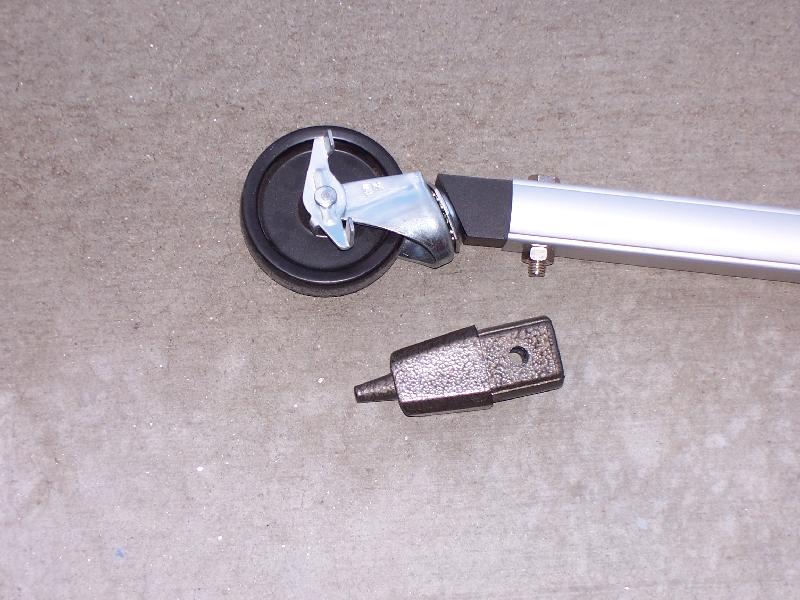 CG4 Standard And the Part You Replace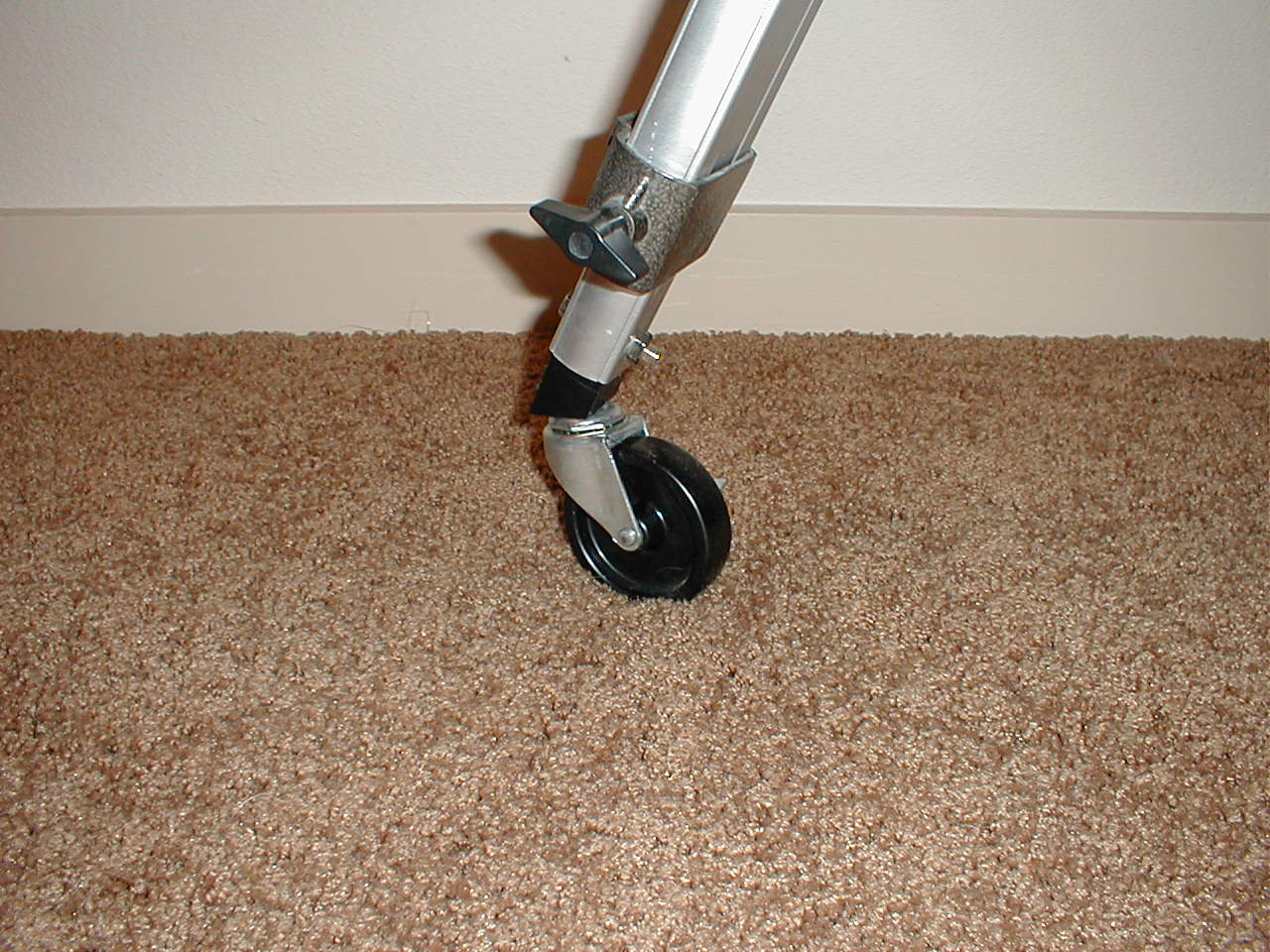 These are available in Standard, Deluxe, and Deluxe5 versions. The Standard version adds nothing to the height of your mount; the Deluxe version adds 2" to the height of your mount, the Deluxe5 4".