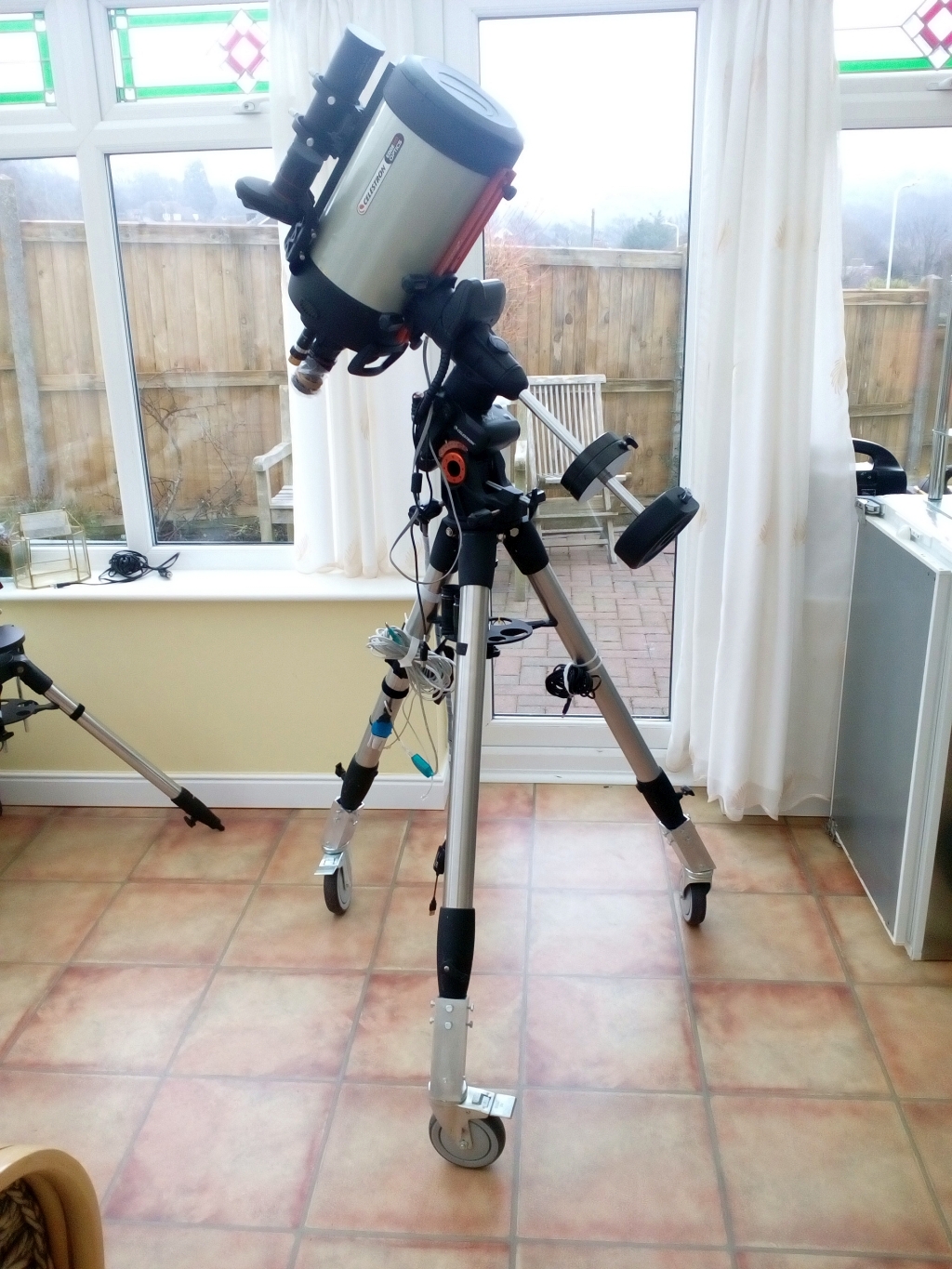 ScopeRoller AVX Deluxe 5" wheels.
These fit the Celestron AVX tripod, which is used on the newer Celestron mounts. The tripod leg slides into the ScopeRoller, and three bolts lock the ScopeRoller into position on the tripod leg.
Some European customers report that the AVX tripod legs are 2.3" diameter, considerably larger than North American customers have. If so, order the big AVX set.
Celestron AVX Large Leg
These are for the AVX variant with the 2.3" diameter legs.